Turn Everyday into a holiday
Imagine the difference a Jacuzzi hot tub will make in your life. A refuge from the pressures of work, a rejuvenating break from the constant challenges of modern life and a revitalising area for enjoying the company of friends and family.
A Jacuzzi hot tub provides a place for calm respite in your life, and it blends beautifully into your environment. Choose from the luxurious Jacuzzi Skyline Profile and J-400 Series with graceful, contemporary curves and features or the versatile J-300 Series which defines ergonomics and innovation, or why not experience the resilient and low maintenance Jacuzzi J-200 Series. Simply find the perfect place for a Jacuzzi hot tub in your garden and begin the transformation, outside and within. Please download the Jacuzzi catalogue for more details and specifications.
If you do not have Adobe Reader, you will need to download it in order to be able to read the PDF Catalogue.
Please contact us for advice or if you want a quote to supply and install the Hot Tub you have chosen.
Jacuzzi J-200 Series Hot Tubs
The Jacuzzi J-200 Collection. There are four models to choose from, including the Jacuzzi J-210 round hot tub as shown here.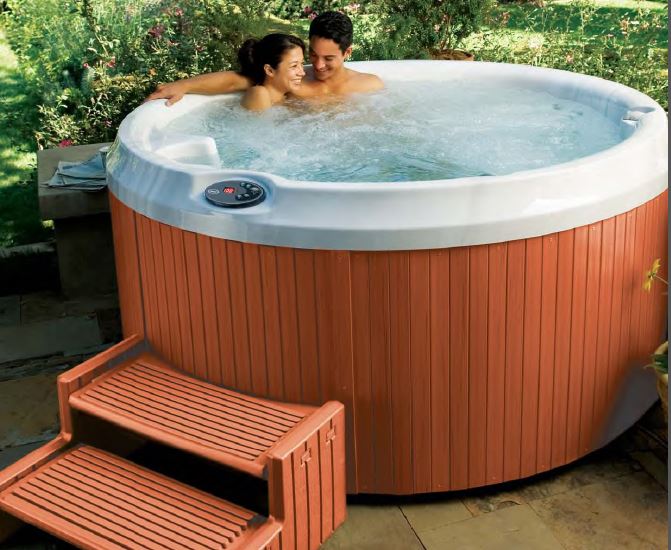 The J-200 Collection features patented Jacuzzi jets, a classic waterfall on select models, options that include a stereo and stainless steel jet faces, and a solid warranty. All of the spas in the J-200 Collection surpass any discount hot tubs for exceptional hydrotherapy, quality features and value. Sleek styling and gorgeous colour and cabinet finishes are reasons why the J-200 spas fit so naturally into backyard landscapes the world over. The big selection of sizes, colours and options is something you won't find with discount spas.

Jacuzzi J-300 Series Hot Tubs
The portable spa series, the J-300 Hot Tub. Seven portable hot tub models offer a full spectrum of sizes, from the J-315 that seats two - three adults to the J-375 portable spa with room for six. Every model is loaded with famous Jacuzzi jets that deliver the most effective hydrotherapeutic experience.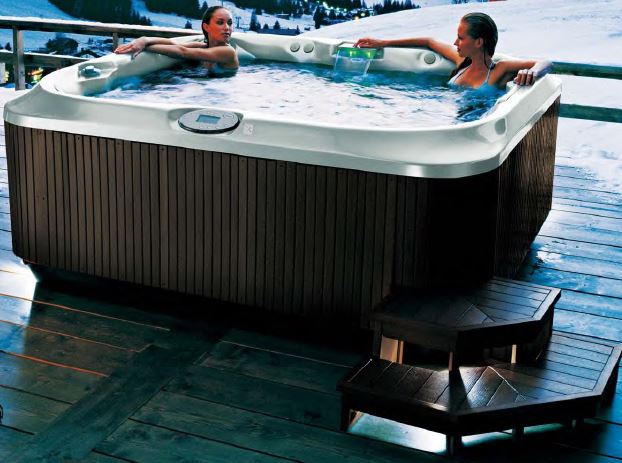 Muscle massage, stress relief, or just simple relaxation, this is the portable hot tub collection with the variety and value people want. Settle into the Therapy Seat in the J-345 portable spa for example and let the adjustable jets give you a spa quality hydromassage. The luxurious feeling of water flowing over your shoulders from a Water Rainbow waterfall.

Jacuzzi J-400 Series Hot Tubs
In creating the J-400 Designer Collection, Jacuzzi were inspired to rethink traditional spa design. And the result is literally stunning by taking Jacuzzi WaterColour waterfall technology to new heights.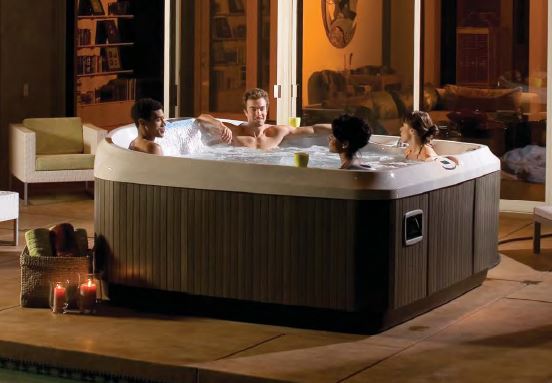 Graceful curves present a dramatically new, contemporary profile and a natural backdrop for cascading water and light. The J-400 hot tub will change the way you see water and experience hydrotherapy.


Jacuzzi Skyline Profile Hot Tub
Crafted to order in Italy, this innovative hot tub allows you to experience the luxurious deep immersion and beauty of a commercial infinity pool in your own garden.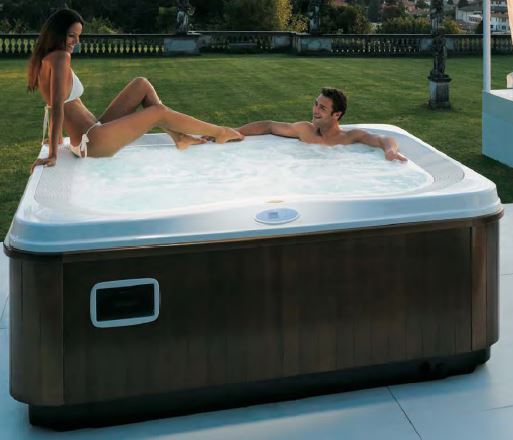 Hidden audio system and controls give a seamless surface and a contemporary look to this stunning hot tub that is encased in a Kanawood surround. The aromatherapy holder incorporated within the hot tub allows you to relax in the aroma of your favourite essence and our collection of fragrance beads add a new dimension to your hydrotherapy experience.
If you are unable to make your mind up which Hot Tub to choose and you would like us to visit you at home. Please contact us and we will be only too pleased to arrange an appointment with you at a date and time of your choice.